Oboe

Start Band with Beginner Student Oboes

Oboes are a double reed instrument. The basic system is the standard for student models. The modified systems and full conservatory systems have additional key work. Student model oboes have the Basic Simplified Conservatory System. However, the keys on a student model do not limit the beginner's ability to perform in a concert band. Intermediate and professional players prefer the Full and Modified Conservatory Systems because of the additional key work.
The oboe comes in 3 parts: upper joint, lower joint and bell. Tenons connect the joints and bell. Student oboes are made of grenadilla wood or plastic. Plastic is the ideal material for younger beginners. Because plastic is not as susceptible to temperature and humidity changes as wood can be, it is very durable. In addition to the free supplies the oboe packages include reeds and a case.
• FREE Supplies includes Book, Music Stand & Care Kit 
• FREE Shipping
• NO Interest or Finance Charges
• FREE 30 Month Service Warranty
• Easy & Free Exchange Option
• FREE Cancellation Option
New Major Brands $55 per month 

We have limited quantities of Overhauled and Beginner Return Models available.
Options & Prices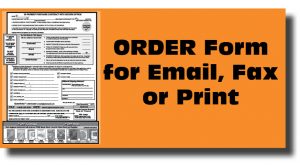 We provide quality student instruments and deliver them right to your doorstep.
It's quick, easy and affordable.